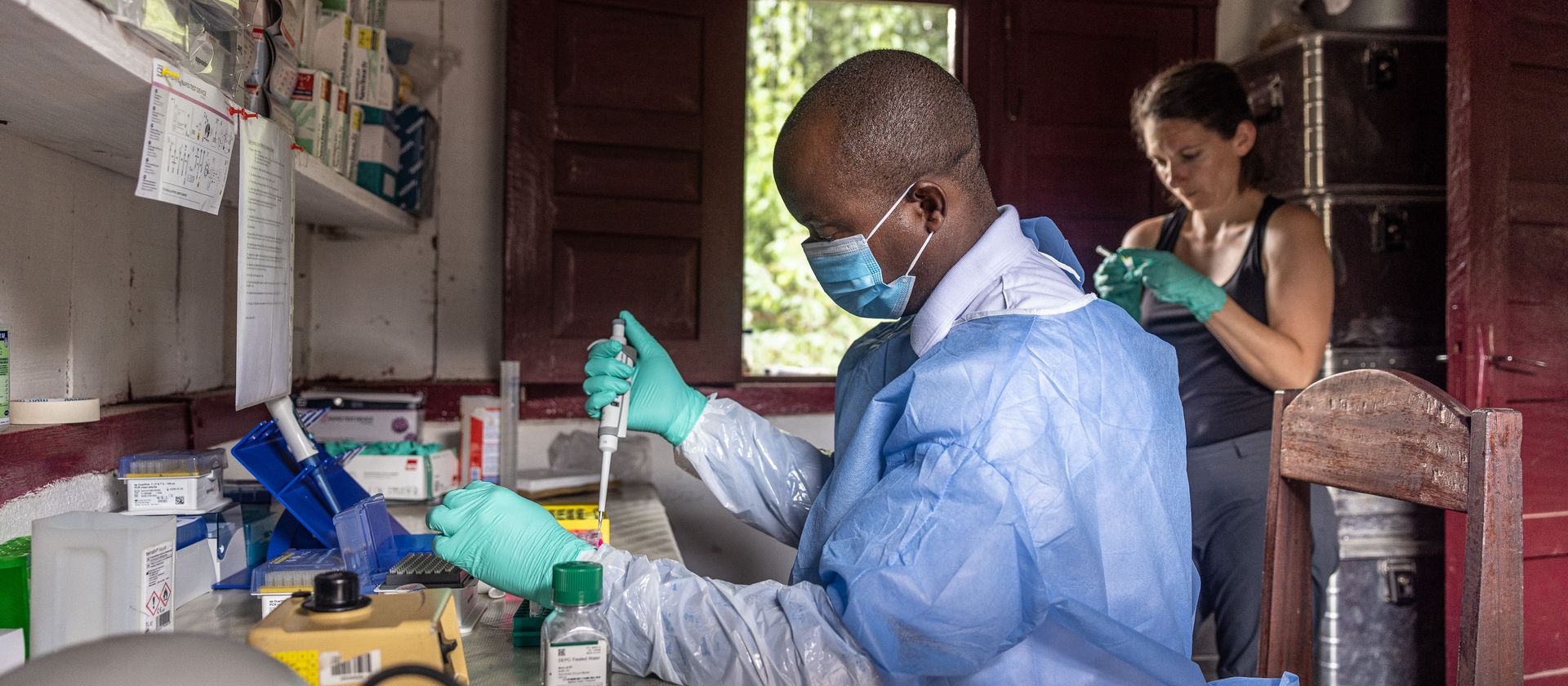 Research in the field of One Health means interdisciplinary collaboration across institute boundaries. As an ideal complement to HIOH's central scientific focus and competencies, close cooperation with the founding partners Helmholtz Centre for Infection Research, University of Greifswald, University Medicine Center Greifswald and Friedrich Loeffler Institute, as well as with other national and international partners, strengthen our research excellence.
Founding Partner Institutions
The Helmholtz Centre for Infection Research (HZI), the University of Greifswald (UG), the Greifswald University Medicine (UMG) and the Friedrich-Loeffler-Institut (FLI; Federal Research Institute for Animal Health) jointly founded the Helmholtz Institute for One Health (HIOH) in Greifswald.
Founded in 1456, the University of Greifswald is one of the oldest universities in Germany. Today, it is an internationally recognized research university offering excellent study conditions in modern buildings with an excellent infrastructure for research-oriented teaching. Cutting-edge research is the result of intensive interdisciplinary collaboration between the faculties and renowned regional, national and international research partners. An excellent research infrastructure is available to the University's scientists, including two inter-faculty research buildings of national importance and an outstanding (meta-)proteomics platform. Infection research at the University is based on interdisciplinary and cross-faculty research networks addressing major bacterial pathogens, diagnosis and therapy of infections, bacto-viral co-infections, the spread of antimicrobial resistance, human and environmental microorganisms, and bats as potential pathogen reservoirs.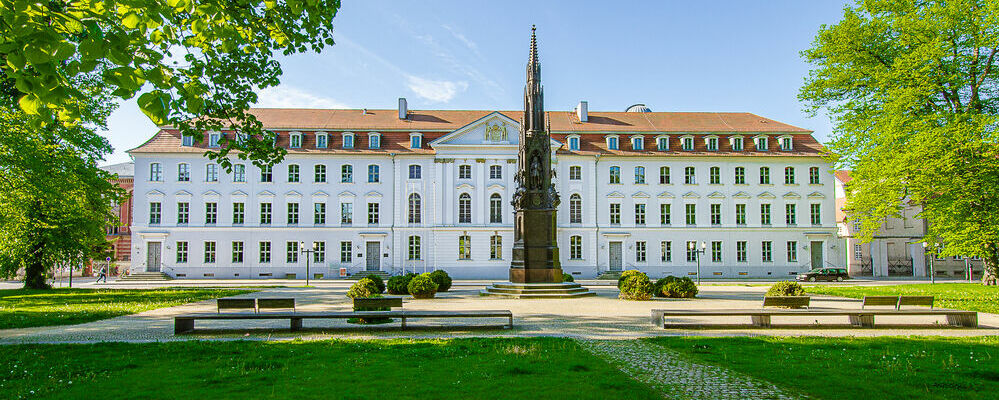 © Universität Greifswald/ Jan Messerschmidt
University Medicine Greifswald
With its combination of population-oriented, epidemiological community medicine and state-of-the-art molecular medicine, Greifswald University Medical Center (UMG) has successfully developed a unique research profile over the past decades. The "Study of Health in Pomerania (SHIP)", started in 1997, is one of the most comprehensive longitudinal cohort studies covering a broad spectrum of phenotypic and genotypic characterizations. UMG is a partner of the German Center for Cardiovascular Research (DZHK) and the German Center for Neurodegenerative Diseases (DZNE). The newly established KAS+ project is the next step in making clinical information available for research. Since infection and inflammation is one of UMG's focus areas, UMG provides access to clinical and medical institutions to jointly generate much-needed knowledge and strategies to curb the ongoing threat and health burden of infectious diseases.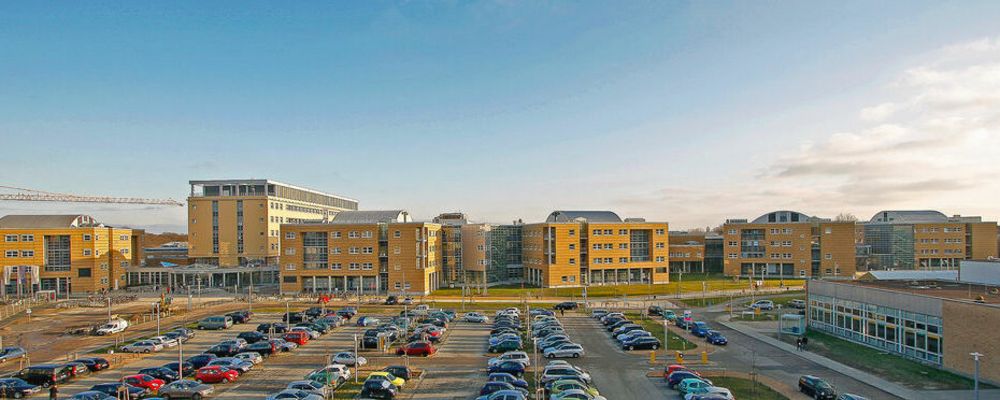 Universitätsmedizin Greifswald © Hausmann
Friedrich-Loeffler-Institut
Founded in 1910 by Friedrich Loeffler, the FLI, Federal Research Institute of Animal Health, is an independent federal agency under the auspices of the Federal Ministry of Food and Agriculture, dedicated to research for the health and welfare of food-producing animals and the protection of humans from zoonotic diseases. With its recently completed state-of-the-art laboratories and animal testing facilities up to biosafety level 4 at its headquarters in Greifswald-Island Riems, it is one of the most modern infectious disease research facilities in the world. Research at the FLI is based on federal animal health legislation, including the operation of national and international reference laboratories for notifiable and other reportable animal diseases and zoonoses, e.g. caused by influenza viruses, coronaviruses, Coxiella and mycobacteria.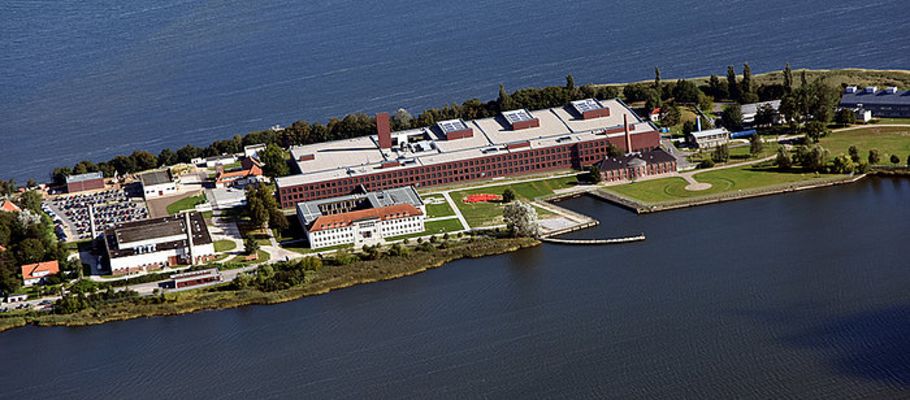 More cooperation partners
In order to adequately implement the One Health concept, excellent interdisciplinary science at HIOH is supported by further cooperation partners:
Berliner Medizinhistorisches Museum der Charite, University Hospital La Charité, Berlin, Germany (T. Schnalke)
Department of Primatology, Max Planck Institute for Evolutionary Anthropology, Leipzig, Germany (C. Boesch, C. Crockford, T. Deschner, H. Kuehl, R. Mundry, M. Surbeck, R. Wittig)
Department of Archeogenetics, Max Planck Institute for the Science of Human History, Jena, Germany (K. Bos, J. Krause)
Department of Wildlife Diseases, Leibniz Institute for Zoo and Wildlife Research, Berlin, Germany (A. Greenwood, G. Wibbelt)
Institute of Medical Microbiology, University Hospital Münster, Germany (F. Schaumburg)
Institute of Virology, University Hospital La Charité, Berlin, Germany (V. Corman, C. Drosten, S. Köndgen, D. Krüger, S. Weiß)
Pathology Unit, German Primate Centre (K. Mätz-Rensing)
Program "Sociality and health in primates", Leipzig and Göttingen, Germany (C. Fichtel, M. Heistermann, P. Kappeler, S. Knauf, C. Kraus, J. Ostner, C. Roos, O. Schuelke, D. Zinner)
WWF Germany and Central African Republic (I. Herbinger)
Centre Muraz, Bobo-Dioulasso, Burkina Faso (N. Meda)
CHU de Bouaké, Côte d'Ivoire (C. Akoua-Koffi)
LANADA, Bingerville, Côte d'Ivoire (E. Couacy-Hymann)
National Institute for Biomedical Research, Kinshasa, DRC (J.J. Muyembe-Tamfum)
University Hospital Kinshasa, DRC (J.M. Kayembe)
Centre de Recherche et de Formation en Infectiologie de Guinée, Conakry, Guinea (A. Keita, A. Toure)
National Institute for Communicable Diseases, Johannesburg, South Africa (K. Keddy)
University of Pretoria, South Africa (M. Venter)
Evolutionary and Computational Virology, Catholic University of Leuven, Belgium (P. Lemey)
Department of Virology, Hospital La Pitié-Salpêtrière-Charles Foix, Paris, France (S. Burrel, D. Boutolleau)
TransVIHMI, Montpellier, France (A. Ayouba, H. De Nys, M. Peeters)
Institute of Biodiversity, Animal Health and Comparative Medicine, University of Glasgow, Scotland (R. Biek)
Paleogenetics, Institute of Evolutionary Medicine, University of Zürich, Switzerland (V. Schuenemann)
Department of Ecology and Evolutionary Biology, University of Arizona (M. Worobey)
Gillespie Lab, Emory University (T. Gillespie)
Hahn Lab, University of Pennsylvania, USA (B. Hahn, W. Liu, E. Loy)
Wertheim Lab, UC San Diego (J. Wertheim)
Contact
We are always open to new collaborations. If you have any ideas or questions, please feel free to contact us. We look forward to your suggestions!